Holiday start
Tuesday, July 6, 2010; 1:03 AM
Bismillah...
Uh, bestnya dah habis exam!!Rasa lagi best daripada habis SPM dulu. haha. Okay, tahu tak apa maksud sebenar bila dah habis exam sebagai pelajar tahun 2 perubatan cairo university? Lets read these...
Sebelum exam : Sebelum tidur mesti fikir, "ish, baru pukul 1. Rugi tidur awal ni. Banyak lagi tak baca. Tidur kejap je lah. Esok pagi bangun sambung study"
Selepas exam : "eh, dah malam rupanya. Tak perasan lak. Rilek la, tak yah tidur awal2. Esok bukan ada kelas pun"
Sebelum exam : Bila bangun dari tidur, "eh, dah lewat. Aduh, rugi dah 2 jam. Hari ni tak boleh rehat sangat ni"
Selepas exam : "baru pukul 9 kot. Awal lagi ni. Bangun awal pun bukan nak g kelas. haha. Sambung tidur (of coarse dah bangun subuh tadi)"
Sebelum exam : "lapar la pulak. Nak g makan ke x eh? Ke nak masak? Tapi banyak lagi x baca. Takpe lah, makan malam je lah"
Selepas exam : "jom g mkn luar. Banyak masa kot"
Sebelum exam : "kawan ajak main PES tu. Satu game je. Uh, tahan2"
Selepas exam : "cepat2. sape nk masuk tournament PES?"
Sebelum exam : "bilalah nak habis exam ni. Penat kot exam 3 bulan"
Selepas exam : "eh, macam x percaya dah habis exam. yahooo~~~"
Itu antara beberapa contoh yang berlaku kat sini. hehe. Pape pun, sila nikmati cuti ni betul2. Selepas 3 bulan bertarung dengan exam. Sampai nak pecah kot kepala. Then lepas exam semua mula tanya, bila balik Malaysia? heh...Btw, lepas habis exam, boleh la spend masa masa baca buku lain. Baru je beli buku baru, "how to get things done without trying too hard (richard templar)". Padahal buku sebelum ni pun tak habis baca lagi. Okay, misi baru, kena habiskan baca 4 buku yang tak habis baca sepanjang cuti ni. Erm, malas lak nak tulis panjang2. Sila tengok gambar dan buat cerita dan kesimpulan sendiri. haha
Haziq kur, kena soal ngan doktor pun nk cover2..haha
Acap kos, housmate kat INTEC
After exam, tengok match argentina vs germany..i like this milkshake chocolate + strawbery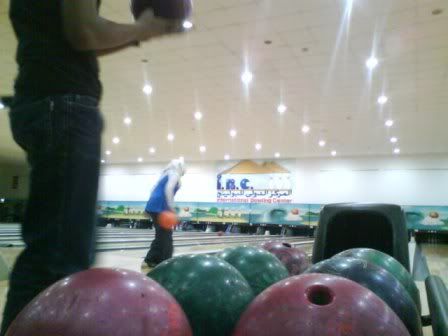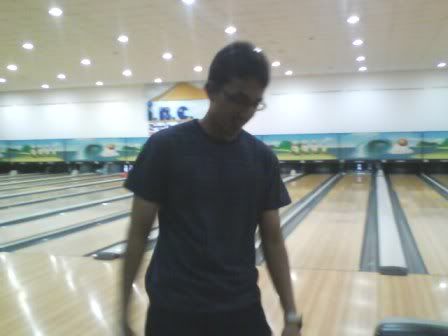 is, among the best bowling player..sila beri tunjuk ajar
arab nyebok masuk line org..ambik gambar pun agak2 la..haha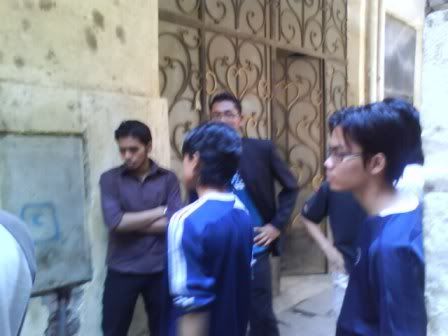 Part sedih, member balik malaysia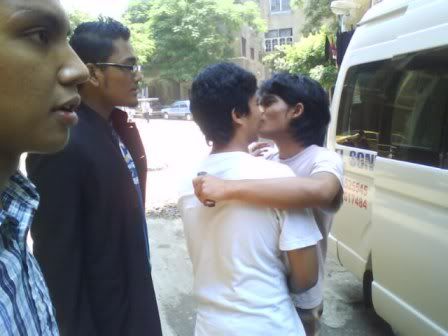 Kau lah sahabat aku dunia akhirat..
Shafiq,"akulah org plg gembira hari ni dan hari2 akan datang"

10 Lovers??