YP students
Wednesday, August 13, 2008; 4:48 PM
2 Lovers??




prepare for "majlis penutup inpro"

Friday, August 8, 2008; 11:29 AM


sabtu nie ade majlis penutup inpro..

sume program kena wat perarakan n persembahan..

as ussual,dak2 MEP x cukup org..

at first mmg dah ade org..

but meg2 n meg4 xde..

diorg ade btn la plak..

and again,we have to find students to contribute in this..

ustazh told that,

last year,MEP agak teruk..

sukan dpt no last,

then persembahan kena gelak..

waa,lbey la nie..

so,this year,we have n must change that..

mst tunjukkn dak2 MEP pon boleh gak..

haha..so skang nie mmg ak masuk la bende nie..

n x dpt nk balik dis week..

dah 3 mnggu x balik woo..cdey2 =(

dah la tarikh gly dah confirm..adesh2 +_+

so,about persembahan kitorg,

kitorg akan wat DABKA..

kire tarian org arab laa..

same goes to other course..

sume kena wat ikut negare yg akan dituju..

dabka nie byk gune pergerakan kaki lowr..

tp best gak..

juz kitorg berlatih x sampai seminggu pn..

so far ak ley ikut lg laa..huk3

tiap2 ari kena berlatih..so mmg la penat sgt3..

abis berlatih dekat2 pkol 12 mlm..

next post,klu dpt i letak la video pasal dabka nie..

hee..k2,kena g berlatih nie..

ari nie ptg sampai mlm tu..

~den ponek nie~




2 Lovers??




happy + sad + confius.....

Tuesday, August 5, 2008; 7:05 AM

merenung masa depan..i'm konfius laa!!
my mum sent msg told that my dad going to have his viva PhD at 2:30 pm..
asking praying together for his success..
yeah,i've quiz biology too..
ohw,am fasting k..sya'aban..
around 9:13,again,ibu sent me msg..
ayah dah lulus..ALHAMDULILLAH..
i went to "latihan perarakan MEP"..
there mad told he's going to breaking break news...
adesh2 +_+ ustzh had confirm that our flight to egypt is on 21/9..
instead of 10/10 which is after raya..
n next week n next 2 weeks i have program here,at intec..
plz2...that nyte i'm somewhat emotional..

here are some reactions from my frens..
bah : alahai,tension la cam nie...


raziq : main psp adalah satu cara nk hilangkan stress


syafiq : uih,jauh tu..6 tahun nie nk g..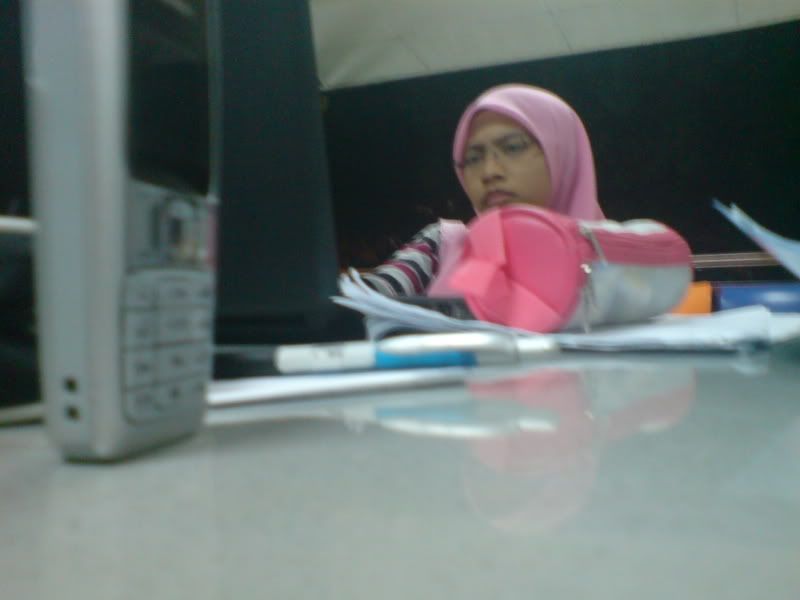 syak : erm,lame dah x balik umah nie..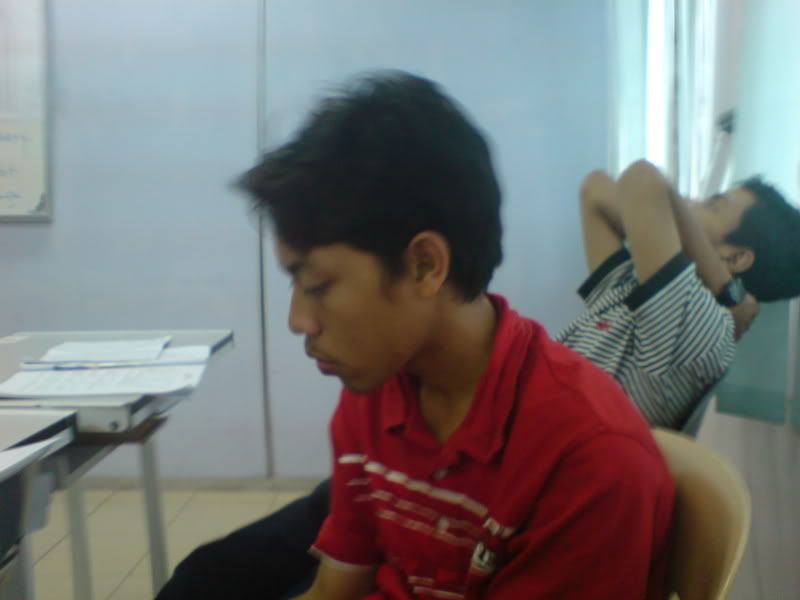 aiyad : pasrah je laa..
mad : asal lak den sko lak nie??huhu
**nie gmbr b4 taw..mmg la ceria jew..
ouch,dak2 pahang sume fly lg awal..
bru taw perasaan diorg kn2..

2 Lovers??




lonely2

Monday, August 4, 2008; 1:36 PM


alahai,mnggu nie dak2 g btn..

sape la nk kejot kot2 ter x bngon lak an..

dah la bilik sebelah sein n faiq je ade..

dis week kene berlatih perarakan 4 the whole week..

ohw,latest2
photo..huhu





dah xde keje kt starbuck..


hoho,laptop raziq..
rambut dah panjang woo..

2 Lovers??