3 Lovers??




experience is the best teacher

Saturday, June 21, 2008; 8:59 PM


do u think so??
well,some people do,but i really think so..
last friday,20/6..genap sebulan masuk intec woo..
n since i enter here,i come back home every week,never miss!!
hee,no komen about that :p
at first,i don't wanna to go back home..
just nk teman imran je..anta die kt bas je..
eish,sian la imran..dgn keadaan die yg cm tu..
erm,then ade la msg sorg nie..
lol,die la antara yg telah mengubah fikiranku..haha
dekat2 pkol 4 aku g siap cepat2..
yeah,baru je pas ujan lebat gler2..
after anta imran,aku tunggu la bas rapid kl ngan muhammad..
adesh2..bas,mengapakah engkau lmbt nie??
dah lebih 30 minit nie..bas buwok dah 2 3 kali lalu..
at last,i make decision,naik je la bas buwok nie..
mase naik tu,driver ckp die lalu ktm..huh,lega laa..
then sampai kt fly over tu,ade abg same kt intec nie turun..
pelik2..turun kt tgh2 ni nk wat ape??
mohd ckp maybe tnggu org jemput kot..
yeah,logik gak tu..mustahil nk turun tgh2 kn..
then i realize smthng..oit,bas,mengapakah engkau terus??(suppose pusing kiri)
again,mohd ckp,maybe die pusing jap lg..nie kn bas buwok,jalan pon x same la..
okie2..haha..
erm,lepas2 sorang2 turun dari bas..
n bas nie dah makin jauh ke bandar..lowr,dah rase x sdp ati nie..
sampai abis sume org turun,driver tnye "ko nk g mane nie?"
eh,ktm la pk cik..laa,asal ko x turun tadi??len kali x taw tnye laa..
pak cik driver,turun manenye??adesh2 +_+
die suruh turun situ gak..waaa!!
sesat kt tgh bandar..kt signboard pn xde tulis seksyen 19..
means mmg jauh kitorg tnggl kn ktm..
last2 naik cab je..penat woo..
ouch,kt ktm,nmpk ade tngge kecik kt fly over tu..
ptot la pon abg tadi turun situ..cheh!
pas naik tren,i turun kt kl..igt nk naik bas sks..
uah2!!ramai gler org beratur..dah la bas xde pon..
klu 2 bas dtg pon,mmg x smpt naik..coz gler ramai org..
erm,patah balik..beli tiket kt seremban,naik ktm jew..
n of coz,agak lmbt smpai..seb bek dpt duk kn..hee
tp klu naik bas,nk kena tnggu lg,lg lame..
tulah cte sempena sebulan kt intec..haha
**blog yg di post agak panjang memandang kn amat jarang dpt post..harap maklum..

1 Lovers??


Monday, June 16, 2008; 4:11 AM


went to kubur..




read yaasin for wan..




dunno why today i feel so sad!!




keep thinking of wan..




too much sacrifie n things she did..




waa!!i can't stand it..




i did tell my friends about her when she's alive..




lowr,i just cry n can't stop..




but i try to avoid other people to see especially atuk..




atuk just get better..he now can accept it..




makan pon dah byk,ley tgk tv,gelak2..




erm,then i go away..g jauh so that atuk x nmpk..




wan, really miss u..




5 Lovers??




it's already june!!

Saturday, June 7, 2008; 8:16 PM


hey there..




it's already june..




but i had not post any..




eish,i'm sure u know y right..




i'm so bz la right now..




got so many assignments to do..




have to stdy hard n smart too =)





btw,dah 3 mnggu berturut2 dah balik nie..




wonder y right??




tah la..tergerak ati nk balik lowr..




er,skang nie mkn pon dah x tentu..




sometimes x brkfz n lunch..




time management is so important..





it was too late now..




am going to bed k..




juz pray for me blogers..




nyte~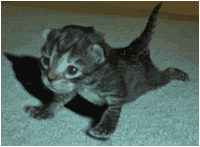 0 Lovers??